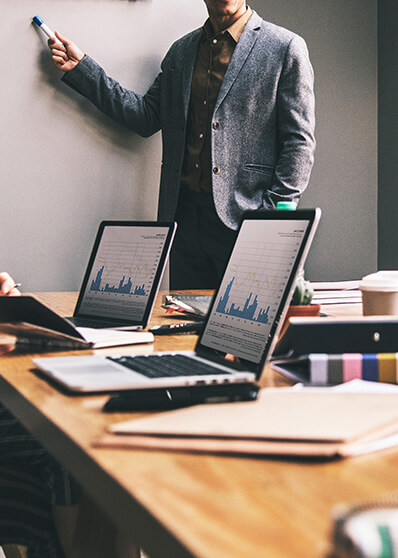 LEAD4B
Lead4B IT Solutions is SAP Consulting company that offers high-end services across the entirety of SAP's solutions, helping our clients achieve their goals regarding their investments in SAP.
Our experience and know-how allow us to offer top solutions, designed and implemented by skilled people, on time and on budget.
Lead4B is a young and ambitious company. We work very hard to ensure a good work environment, both within the company and with our stakeholders.
We believe that quality work is dependent on a business culture rooted in human resources, so we strive to guarantee social comfort, both in and beyond the workplace, to our consultants.
To provide outstanding services to our clients.
We work hard to guarantee that our customers keep up with the latest trends and innovations and grow and prosper in the digital economy.
OUR
To be a reference in our Industry and market segments we operate.
This strong goal will be achieved through our ongoing commitment to unparalleled service and the delivery of innovative products and solutions that help our customers achieve their goals.
IN ORDER TO CONTINUE ON A SUCCESSFUL PATH, LEAD4B FOCUSES ON FOUR MAIN AREAS:

Execution of projects with the highest attention to detail and quality end product. In each project we strive to understand and analyze the processes of each company, in order to carry out the most efficient and appropriate developments to meet the customer's needs.

Honesty and morals are our main traits. We build a relationship of trust with our client based on these two major values.

Lead4B seeks to bring to its clients a vision of innovation and procedural improvements that can be adapted to their business reality.

Regarding our consultants, we are a company that is committed not only with their professional life, but also with their personal and family life. We organize ourselves in a way that allows our employees to maximize their working hours in order to allow a balance between their professional and personal life.