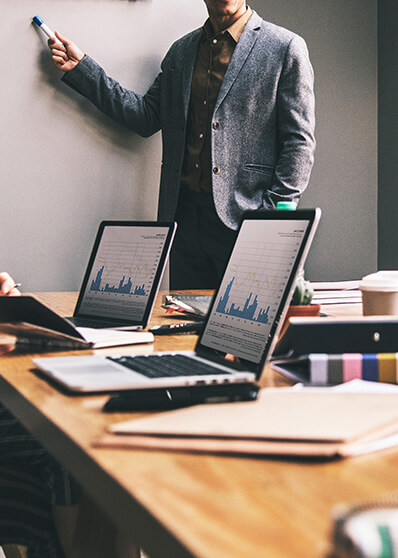 Today's new enabling technologies impact and change everything we are accustomed to in a business.
Digital transformation is the process by which companies embed technologies across their businesses to drive fundamental change.
By combining business expertise and core business processes with technology knowledge, Lead4B can support its customers in the digital transformation roadmap improving operational efficiency through process optimization and automation.
Accelerate your digital transformation
and Solve your SAP S/4HANA EDI challenges
EDI stands for 'electronic data interchange' and allows companies to share business information in a standardised format, replacing paper documents such as purchase orders and invoices.
With our SAP EDI solutions, you can rapidly connect with business partners and optimize supply chain transactions with your SAP system.
You can maximize productivity by handling common EDI tasks from within your SAP system and save time by using your existing business processes and workflows.
Functional Experience
Our SAP Consultants have advanced Data Integration knowledge in SAP modules.
Technical Expertise
Our SAP Consultants have in depth knowledge and ABAP skills to adapt and implement process integration in SAP.